Sissy Mmarshas Daily Journal |
The Sissification of Sissy Mmarsha
Feb14 2020: S,N 
Feb 12 2020:
This morning is definitively S,2+, leaning towards a 3…… we will see how the day goes sisters.
Feb 11 2020: S,3+ that is my sissy level today S,N being neutral and S,3- being less sissified. Not sure what this will mean,but lets find our in 30 days when we plot it on a Sissy being graph.
Feb 10 2020: hey Daddy have I mentioned that I have lush pink lips a tight boi pussy and will travel, oh ya and one more important  attribute …………….
Feb 9 2020: Daddy, "I admit I want cock juice all over my face and down my throat. That is after I tease it out of you  by licking your balls and cock, fingering your prostrate and stroking your cock while I suck the tip of it. Yes Daddy Mmarsha craves it!
Feb 8 2020: Hey gurls happy sissy day to you lets see what happens today.Hopefully A Daddy will give Mmarsha a lot of Cock breeding! This has definitely been a Mmarsha day non stop cock thinking day!
Feb 7 2020: Acceptance is the only path resistance only prolongs the inevitable. I guess I watched one to many Sissy cock sucking videos.I think I am Sissified. Mmarsha is here to stay, I expect to have a Daddy soon.
https://www.eblue.com/profile/1120168/feed
Feb 6 2020:   "Purging my man side" This is happening to me without trying, as a matter of fact the exact opposite is going down. I try to go back to my male side Kram, but it only last 24 hrs at best and then Mmarsha comes out to play, stronger and stronger each time and for a week or more she stays.It feels  as if she is fully hard wiring herself into every cell in my body and it feels so yummy.
When she looks down at her feet she sees pink toenails and fishnet stockings panties and bra to match. It is completely mind blowing,  she reaches deep into her body and chases out the remnants of maleness of the man who use to reside there. If you are reading this and haven't got this far into becoming a Sissy and think you may not want too then turn back now because you won't in a month from now.
 I am sure it is to late for me ,but save yourself if you want. All I know is at this point Kram is probably a dead man walking and does not know it. Although I can't recall the last time he came fully back he comes out for a day as a sick broken down lamenting  half man/ half gurl wondering around thinking of cock or trying not to think of cock and then  Mmarsha usurps her sissy power over kram and he disappears. 
If you check this blog and Mmarsha's daily entry's show up consistently each day with out pause  then yes kram is dead may he rest in peace. xoxox Sissy Mmrasha
Feb 5 2020 hey Sisters good morning hope your hungry looks like a family breakfast pack. Yummy! Mmarsha got on her knees, her lips even with the mans groin area.The sound of his zipper unzipping excites her as the tip of his hard erect cock comes into view. What a magnificent specimen Mmarsha murmured as her soft pink pink lips enveloped his throbbing cock between them. She slowly twirled her tongue around the slippery organ feeling the hole in the end of his cock with the tip of her moist tongue. She kept at until the warm sperm she craves fills her mouth.
Feb 4 2020: I love this sissification process and my new sissy gurl friends xoxo everyone.
https://www.mistresswindywhispers.com/post/sissy-sissy-gangbang
https://www.mistresswindywhispers.com/post/sissy-sissy-gangbang
Feb 3 2020: Purged yesterday late morning and Mmarsha is back no denying her manifestation. She comes out and dominates Krams body at will, thinking of cock is what I Mmarsha thinks of all the time.
Feb 2 2020:  Found a new gurl on XHampster today
Sissy Roberta
Does she not look so delicious?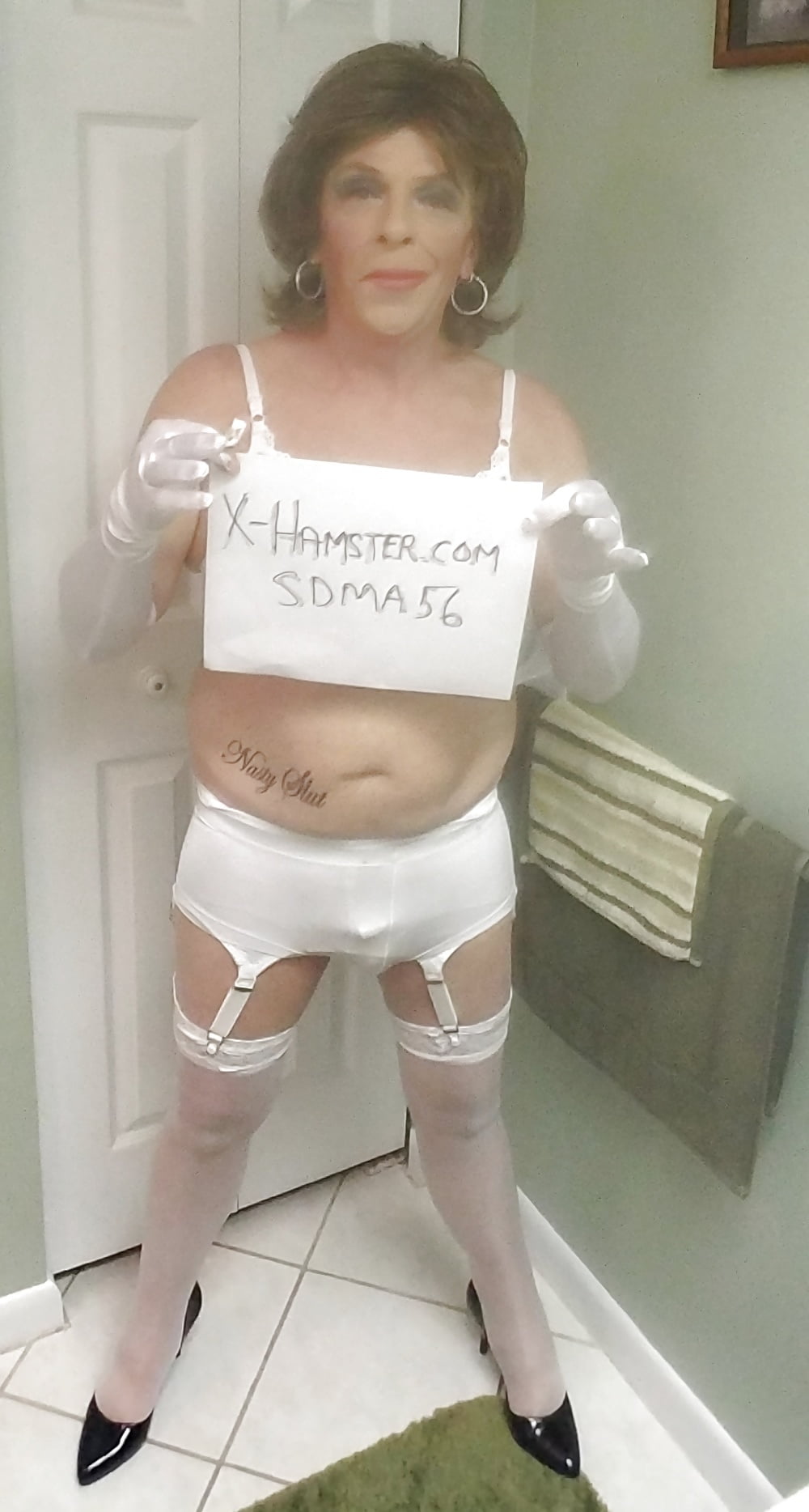 Feb 1 2020: I wonder who Mmarsha will blow to day may be kinkySexFun we will see! Oh yes he is so much a man with a huge cock.
Jan 31 2020: Feeling so cock hungry today,oh yes definitely in for a cyber BJ Daddy.Please Cum chat me up!
Jan 30 2020: Mmarsha loves cock found this hot spot today so succulent and yummy!
Yes I do
Love cock!